U by Uniworld Aims to Be Market-Changer in River Cruising
by Daniel McCarthy / 
It was not so long ago that the ocean cruise industry was marketing to a demographic far different than what is found on the megaships from Royal Caribbean, Carnival Cruise Line, and Norwegian Cruise Line today.
U by Uniworld, the new millennial-centric river cruise brand, is hedging its bets that the same change is coming to the rivers, too.
"There's nothing like it on the rivers," president and CEO of Uniworld Ellen Bettridge told TMR. "Think about ocean cruising. Back in the day it was for an older person only. And think about what Carnival and Royal Caribbean did to attract a younger generation. We're in that evolution as well."
Consider the brand's hardware — the two slick-back ships have glowing Uniworld logos on their sides. The onboard activities (pajama parties, mixology courses, and silent discos) and the onboard offerings (two bars, a photo booth) are also geared towards making a river cruise the ideal vacation for ages 21 to 25.
"When I think about who this customer is, I think of honeymooners; I think of young professionals; I think of grad students; I think of DINKS [Dual Income, No Kids]; your second or third anniversary," Bettridge said.
Onboard community resonates with millennials
Also separating it from the pack is the brand's emphasis on community onboard, something that Bettridge said was deliberately created for millennials.
"This demographic really likes to travel in packs and be together," she said.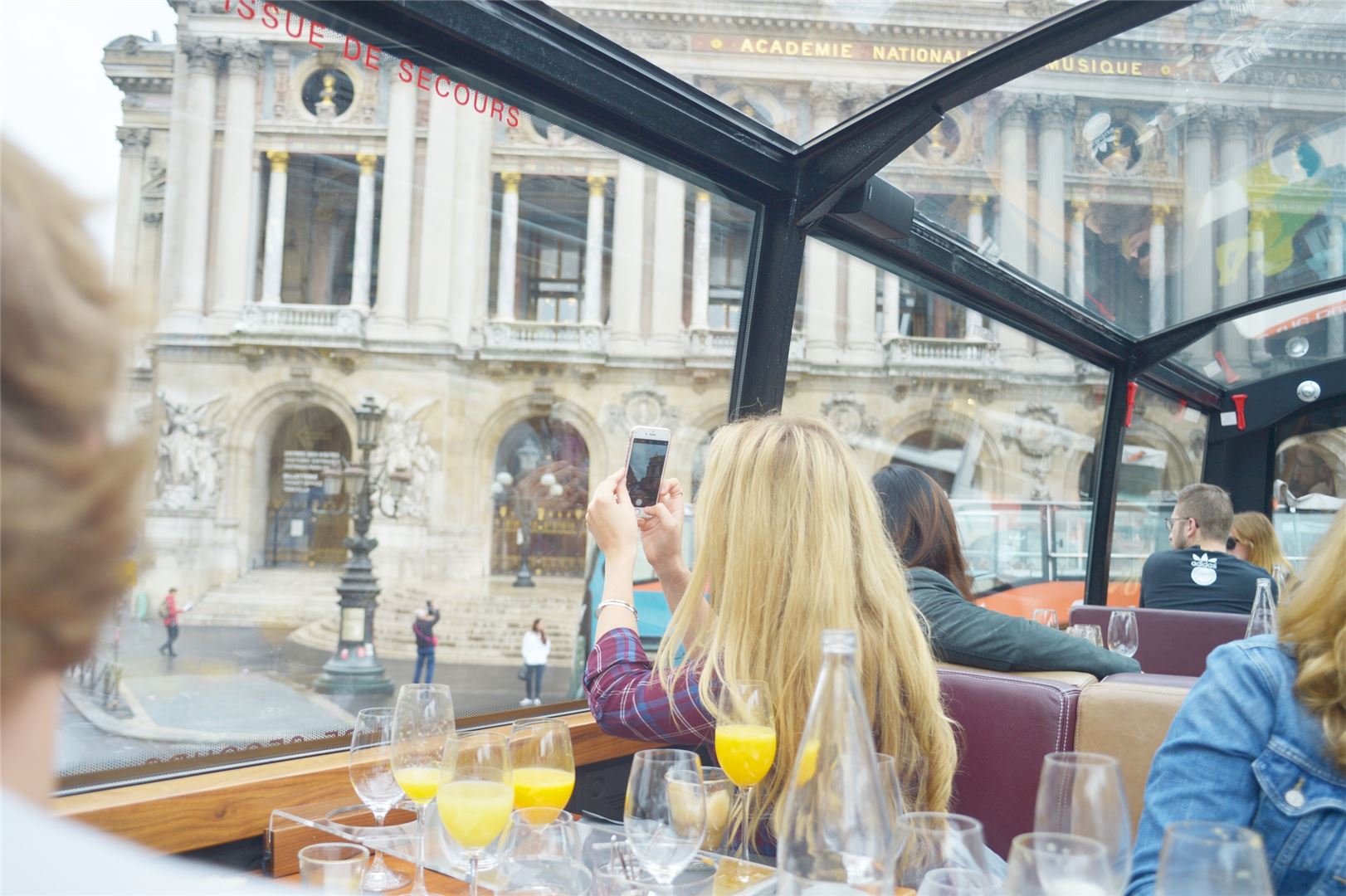 Guests enjoying U by Uniworld's Brunch on a Bus excursion.
"Whether you're single, a couple, or a group of friends, you feel a little sense of community," Jessica Renshaw, a 28-year-old travel agent who was on the first U by Uniworld influencer cruise in October, told TMR. Shared group dinners and group activities "promote socializing, which I think in a world of online social media, we lack a little bit in. That face-to-face conversation."
Another one of the influencer cruise agents, 28-year-old Courtney Kearly, said that the way the cruise was set up provided "an instant group of friends."
"One of the things I love about the river cruise is that every night at dinner, you're seated with more people, and that's the difference between a regular river cruise and this one targeted toward millennials. The friendships we formed stayed outside of the ship," she told TMR. "The community built onboard is almost instant, and it's just kind of something that you carry with you."
The trips are also ideal for the millennial work schedule, Kearly said.
"You'll find so many millennials right now, they're not going away for a week anyway," she said. "With an older generation, they can take a few trips a year. Millennials are going to want to get the most out of it they can. They're going to take their vacation in one spot, fly somewhere, and get the most out of it as possible."

The B's deck lounge at night.
How agents can take advantage
Even though the brand aims to change the demographics of river cruising, the industry is still very much about the 60-year-old-plus age group as well.
Agents may feel overwhelmed in trying to find and then sell a river cruise to a 25-year-old, but they should not.
For one, there is the group market that Bettridge said is the "ideal" market for the brand.
There are also parties interested in charters such wedding groups (the brand can do the actual ceremony onboard), incentive groups, and birthday groups. There are already two charters on the books for 2018 and one for 2019.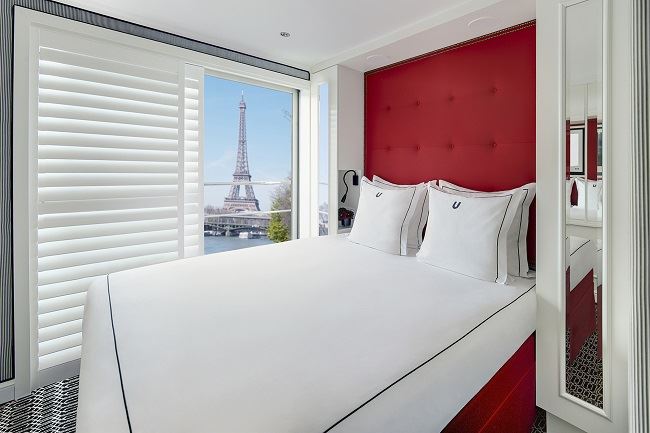 View from an inside cabin on the B.
River cruising is the new backpacking trip
Travel agents may already have more millennials than they realize in their rolodex.
"It definitely showcases itself as something for my top clients' kids who are getting out of university and are use to growing up as a member of a family, who are using a travel advisor," Renshaw told TMR. "That's kind of where I see it coming in for myself."
"I'm 100 percent going to sell this product, and I think that millennials are going to love it," Kearly said. "When you're talking to the clients' grandparents or parents, think about this as a gift for them to give," she said, mentioning that any time agents are talking to peoples' kids or grandkids in this age bracket, they could bring the brand up.
"Look at your existing customers and think of this as a wonderful gift. It's a gifting opportunity for their existing customers, and going after new customers," Bettridge added. "This is the cool, new backpacking trip."
Finally, and maybe most attractive, is the brand's price point. Rates on The Astart at $1,699 per person for eight-day sailings along the Rhine, Main and Danube Rivers; while pricing on The B for sailings on the Seine starts at $1,999, significantly lower than the typical river cruise, and much more suited for the bank accounts of people just entering the workforce.