Dec 14, 2022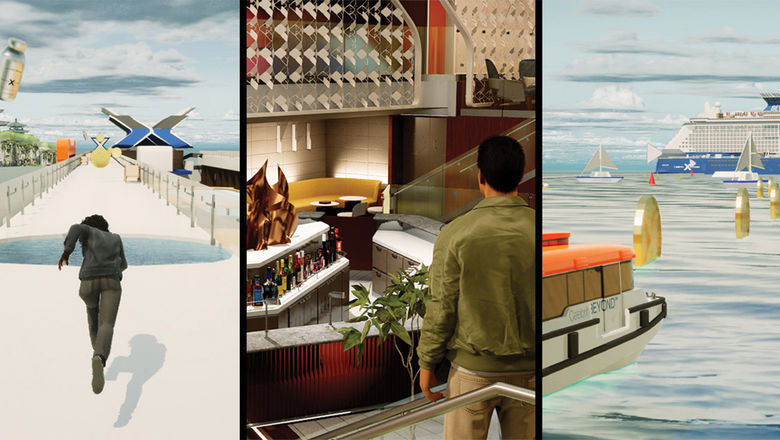 The Wonderverse by Celebrity Cruises introduces players to the Celebrity Beyond via challenges and enables them to explore four spaces on the ship. Photo Credit: Courtesy of Celebrity Cruises
Celebrity Cruises has unveiled a new metaverse experience to encourage prospective cruisers to roam the Celebrity Beyond and help travel agents boost sales.
Dubbing the digital world the Wonderverse, the cruise line created a video-game-like digital world where people can explore the line's newest ship and meet Capt. Kate McCue and CEO Lisa Lutoff-Perlo. The system also enables users to personalize their character and use the camera and microphone on their device to interact with other players.
"It's the closest you can get to being onboard without being onboard," Lutoff-Perlo said.
Built by Surreal Events, a virtual-event platform company, the brand wanted the digital universe to be unexpected. "We don't take ourselves too seriously," she said.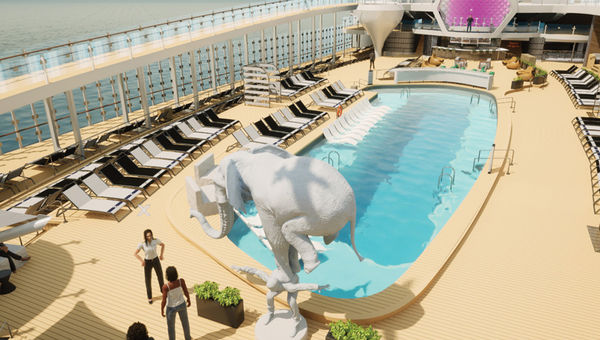 Celebrity Cruises created the Wonderverse, a metaverse enabling players to create avatars, explore four areas of the Celebrity Beyond, learn about destinations and meet Capt. Kate McCue. Photo Credit: Courtesy of Celebrity Cruises
The brand anticipates the games will appeal to Generation Xers who turned between 42 and 57 this year. Celebrity customers have the highest number of online check-ins compared to its sister brands, including Royal Caribbean International and Silversea, she said, leading the line to conclude a digital experience would land well.
Lutoff-Perlo said the game will also offer a tool for travel agents to get clients excited about the brand, especially in the new-to-cruise segment.
The experience enables people to tour four areas of the ship, including the Resort Deck, The Grand Plaza/Martini Bar, The Magic Carpet and The Sunset Bar. Guests can also find informational brand videos on the big screen on the Resort Deck, such as one about destinations Celebrity will sail to in 2024 and 2025.
Players can learn facts about the brand's destinations like Alaska, Japan, St. Lucia and Santorini. Each destination includes a "book now" button.
This is the cruise line's second foray into the digital world. The line in June sold four moving art pieces as non-fungible tokens (NFTs). The NFTs, which Lutoff-Perlo said sold in 10 minutes, featured a sculpture of two doves that exists on the Beyond.