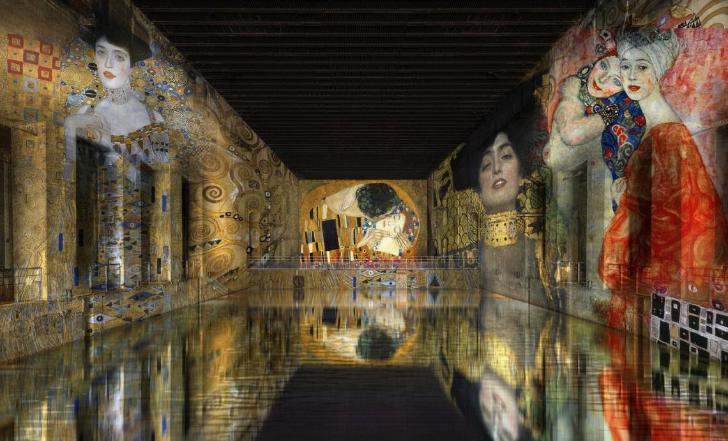 By   Alan Fine, Jun 08, 2021
Scenic has unveiled new immersive Scenic Enrich experiences with the release of its 2022 European River Cruises Collection. Paired with Scenic's many shore-based offerings will be an array of new onboard programs to further educate and entertain guests.
Every Scenic Space-Ship now has an onboard enrichment manager for all European river cruises. The enrichment manager will be responsible for hosting cabaret nights, cooking lessons, wine tastings, lectures and ensuring guests fully enjoy their experience. Some of the new offerings include an onboard glass blower demonstration, painting classes for guests sailing the Rhône and a lecture from a tulip grower in the Netherlands.
Scenic's enrichment program (Scenic Enrich) offers exclusivity and the opportunity for lifetime memories and 2022 will see several new ones. Bordeaux's immersive exhibition, Les Bassins de Lumières, is housed in a cavernous former submarine base that has been transformed into a center for digital art. The largest of its kind in the world, the immersive exhibition features sensory light and sound displays. Scenic guests will enjoy exclusive after-hours access to enjoy the displays without the crowds. The exhibition visit is included on two of Scenic's 2022 11-day river cruises, Beautiful Bordeaux (fares start at $6,395 per person, double) and Flavours of Bordeaux Culinary Cruise (priced from $7,195).
The 15-day Jewels of Europe (fares start at $7,495 per person, double) has added Motorworld, Cologne. This exclusive event for Scenic guests showcases the high-octane German motoring heritage and private collection of Formula 1 legend Michael Schumacher at Motorworld in Cologne. After a welcome drink with canapés, guests will enjoy an after-hours access guided tour of Motorworld. They can even put their pedal to the metal on one of the race simulators.
Guests can also enjoy the latest Super Earlybird offers when booking a balcony suite or above. Options include free and reduced economy fare flights, Super Earlybird savings of 10 percent, free single supplements and more. New bookings receive Scenic's Flexible Booking Policy, where guests can defer or cancel up to 60-days prior to departure. Guests can also add a Risk-Free Platinum Protection Plan (PPP) for $295. By purchasing this plan, they are covered if they are unable to travel due to health reasons, or their travel plans are impacted by COVID-19, up to 31 days prior to departure with a 100 percent refund (less airline cancellation fees and PPP cost).
Scenic is also working closely with the relevant regulatory authorities, to ensure that all health and safety protocols will be met or exceeded, based on the latest requirements to ensure the well being and safety of the guests and crew.
The 5-star Scenic Space-Ships offer all-inclusive luxury experiences, from private butler service and unlimited complimentary beverages and spirits including mini-bar re-stocked daily, to six on-board dining options and a wellness area and fitness center. Guests will never have to reach for the wallet or purse except a haircut or massage as included are tips and gratuities, expert local guides, all Scenic Freechoice activities that allow for a more personalized vacation, plus Scenic Enrich events which are exclusive to Scenic and its guests.
For more information, call 844-788-7985, email info@scenicusa.com, or visit www.scenicusa.com/brochures, www.scenicusa.com/special-offers/2022-europe-river-cruise or www.scenicusa.com.