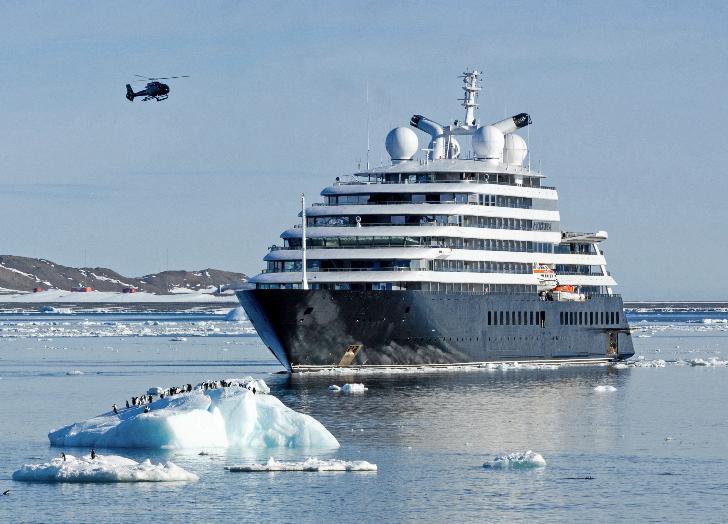 By   Alan Fine, Jan 19, 2021
Scenic Luxury Cruises & Tours is welcoming guests back with special pricing and perks for the 2021 and 2022 river and ocean sailing seasons. The offers range from savings of up to 20 percent off cruise fares to free airfare to up to an additional 10 percent bonus savings when a booking is paid in full early. All specials are available on new bookings made by March 31, 2021 and include Scenic's Deposit Protection Plan, a $125 or $250 value, depending on the sailing, and 50 percent reduced deposits.
Europe River Cruises: Guests booking a balcony suite on Diamond or Sapphire Decks receive up to 10 percent savings on select 2022 itineraries and free economy airfare (or $1,200 per guest savings), with an additional bonus savings of up to 10 percent for paying in full 12 months prior to departure. Guests booking five-day Tastes of Imperial Europe sailings and Douro itineraries can get $495 economy air or $750 per guest savings and up to the 10 percent full payment discount.
Guests booking nearly any 2021 European sailing can choose free economy airfare or $1,200 in savings per guest. Scenic also is offering free single supplements on select sailings in 2021 and 50 percent single supplements on 2022 select sailings.
Southeast Asia River Cruises: Guests booking a 12-day or longer Scenic 2022 Southeast Asia luxury river cruise can get free economy air and up to an extra 10 percent off the cruise fare if they pay in full 12 months prior to departure. Shorter sailings, such as the 11-day Luxury Mekong & Temple Discovery Cruise and the 11-day Luxury Irrawaddy, come with $495 economy airfares as well as the early pay in full savings of 10 percent. Savings opportunities for 2021 are similar to 2022 except for the early pay in full offer.
The Mekong sailings visit floating canal villages, paddy fields and islands, as well as the 12th-century Angkor Wat, which is the location of an Scenic Enrich exclusive event, a themed gala dinner at Kravan Temple. Traveling down the Irrawaddy in Myanmar, guests take in culture of more than 130 ethnic tribes, geography that ascends from tropical rainforests to snow-capped highlands and a sea of Buddhist stupas.
Canadian, U.S., Middle East, Europe Escorted Land Tours: Scenic is offering some of the most iconic sites in North America, the Middle East and Europe. Guests booking a 2021 tour of 20 or more days enjoy free premium economy air or $1,800 per guest savings. Tours of 10 to 19 days include free economy air or $1,200 in savings, and tours of less than 10 days include $495 economy air or $750 in savings.
Expedition Cruises: Scenic Eclipse, the expedition yacht, is offering savings of up to 20 percent on selected 2022 and 2023 voyages when booked and paid in full 12 months before departure. With its world-class facilities and exploratory discovery vehicles, including Zodiacs, kayaks, helicopters and seven-seat submarine, Scenic Eclipse takes guests on an immersive journey to destinations previously inaccessible. Savings are available on selected itineraries sailing to the Arctic, Antarctic, and Central and South America and include a complimentary Deposit Protection Plan, valued at $250.
Guests looking to cruise in 2021 can still receive early-bird savings of up to 10 percent on some sailings. Added are free premium economy airfare or $1,800 per guest savings on Antarctica sailings; $295 economy air on explorations of Central America; and $695 economy flights or $500 per guest savings on itineraries to the Mediterranean or the Arctic.
To provide guests with protection, all bookings are covered by Scenic's flexible Booking Policy, allowing guests to change their booking up to 60 days prior to departure with no Scenic fees, but third-party fees may apply. In addition, Scenic's health and safety policies go above and beyond to ensure all guests' wellbeing. For more information, call 844-788-7985, email info@scenicusa.com or visit www.scenicusa.com.