Insider Ship Review: Victory I Makes Her Debut on the Great Lakes
By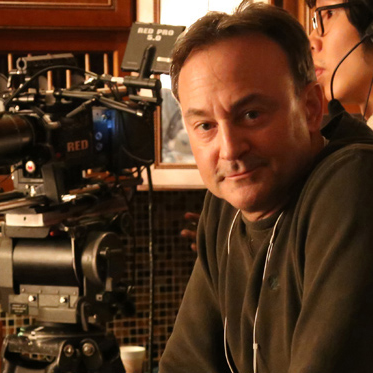 Alan Fine,
 Jun 03, 2019
American Queen Steamboat Company's newly acquired coastal ship Victory I sailed from Chicago to Toronto with press aboard for its second voyage since a full renovation that prepared it for cruises on the Great Lakes and in New England. Upgraded to bring it closer to its American Queen Steamboat Company (AQSC) sibling ships in quality, Victory I—like its virtually identical sister ship Victory II—is 286 feet long with five decks containing 101 staterooms and suites to accommodate 202 passengers and 84 crew members.
History: Victory I was built in 2001 by Atlantic Marine in Jacksonville, Fla., for the Majestic America Fleet to cruise the Great Lakes, New England and Mexico. When Majestic America became insolvent, the U.S. Maritime Administration seized the ship until it was sold to the Clipper Group, after which it sat dormant for several years in Green Coast Springs. Reflagged as a Bahamian ship, it operated under under the Highmark name and then Victory Cruises. At the end of 2018, Niels-Erik Lund, SunStone's president and CEO, sold both Victory I and Victory II to John Waggoner, president and CEO of AQSC, who quickly spent $3 million to bring both ships up to the company's standards and get them sailing by May 2019.
Public Areas: Victory I is a modern coastal cruise ship with an airy nautical color scheme of blues, tans and dark rich wood. All public rooms are handsomely appointed and comfortable, with generous window viewing. A large monitor on each floor and in the lobby displays a slide show of the day's events. The art is colorful, appropriately marine-themed, and like its sibling ships at AQSC, Victory I will eventually boast artwork by artist Michael Glaser. The top deck features a sundeck and observation lounge, while the entire circumference of Deck 4 hosts deck chairs and a pair of couches aft.
Accommodations: Victory I has seven room categories ranging from a pair of Owners' Suites with sitting rooms averaging 335 square feet to four Category E rooms averaging 160 square feet. All rooms are ocean view with queen or twin beds, 100 percent Egyptian cotton sheets, deluxe duvets, under-bed storage, armoire, chest of drawers, individual climate controls, in-room safe, television, telephone, basic Wi-Fi, hair dryer, plush towels, bathrobes, slippers, a large carafe of fresh filtered water daily, L'Occitane soaps and creams, binoculars and Quietvox Tour Guide System wireless headphone units to enable easy listening while on tour with the ship's knowledgeable guides.
Dining: Since Victory I is an all-inclusive product, all food and drink (except top drawer liquor) is included. The semi-formal Coastal Dining Room offers crisp linens and full service breakfast, lunch and dinner, while The Grill extends the identical menus in a buffet style for those wishing a more relaxed atmosphere or a meal on the go. Scenic views can be had at both dining venues, although the sight lines are exceptional in The Grill, which is fully aft. As part of the renovation, The Grill was enclosed with large sliding windows for year-round dinning. The cuisine is regionally inspired, farm to table, with some international surprises due to the ship's foreign flag, international crew and culinary staff. The Compass Lounge is the heart of the ship, functioning as its meeting area and showroom for entertainment. Live music can be heard around lunch, dinner and throughout the evenings supplied by talented and versatile performers. Connected to the lounge is The Tavern, an intimate classic bar, rich with wood, and a comfortable space for small parties.
Pool & Spa: There is no pool, but there is a one-room spa offering a full range of facials, massages, nail, hair services and three packages by appointment. The nearby gym features a full set of free weights and several aerobic machines.
Activities: Parent company AQSC is known for its all-inclusive and high quality educational excursions with knowledgeable historians, as well as its "hop on/hop off" branded buses which follow its ships from port to port. Both Victory ships follow this template, but currently coaches are outsourced at each destination until branded Victory coaches are logistically possible. Here is a sample of Victory I's itinerary. In Chicago, guests visit the USS LST 393 Veterans Museum, submarine USS Silversides Museum and Windmill Island Gardens. In Detroit, guests visit the Henry Ford Museum of American Innovation and the Detroit Institute of Art. In Cleveland, guests take the 20 mile tour of Cleveland on the Goodwill Ambassadors Trolley and visit the Rock & Roll Hall of Fame. In Niagara Falls, guests take a cruise to the base of the falls aboard the Hornblower, visit the Chateau des Charmes Winery for lunch and wine tasting, and shop at Niagara-on-the-Lake.
Rates: Fares start at $6,389 per person plus port charges for a nine-night cruise on the Victory I from Toronto to Chicago (and reverse). Commission is 10-12 percent.
Contact: Bob Salmon, executive vice president of sales for both AQSC and Victory, call 888-907-2636 or click on Victory Cruise Lines.