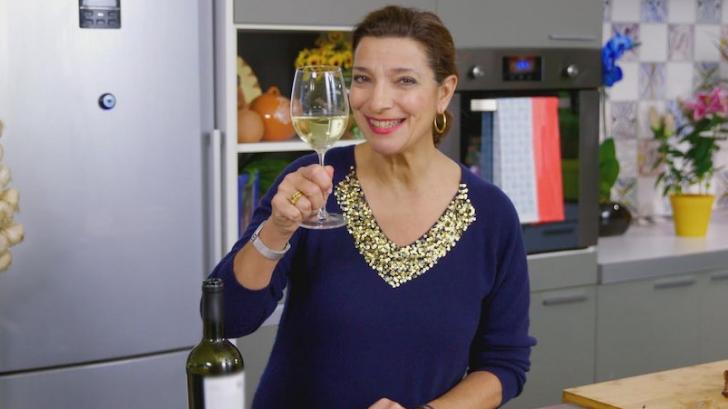 By James Shillinglaw, May 15, 2020, (0 comments)ShareFacebookTwitterLinkedInEmail
While it's true that 2020 has panned out like none of us, especially those of us in the travel industry, could have ever imagined, we can look to the future and continue suggesting ways our clients can continue their wanderlust spirit. As we enter into the traditional peak summer season, there are several new travel-related TV shows coming out in May to whet the wanderlust appetite and inspire clients' future travel planning. Here are three of Insider Travel Report's favorite new shows to binge on the couch instead of actually traveling—at least for now:
My Greek Table: Season Three of "My Greek Table with Diane Kochilas" debuted on May 9 on public television stations across the country and continues to roll-out throughout the summer. Kochilas a noted cookbook author, television personality and consulting chef, and one of the world's foremost authorities on Greek cuisine, takes viewers on a virtual culinary journey to the Aegean and Ionian islands and along the coastal areas of the Peloponnese and Athens. She introduces viewers to the amazing food and friendly faces of Greece, from eco-centric farmers to marble sculptors, all while telling a vivid story of modern and ancient Greece.
Fly Brother: Season One of "Fly Brother with Ernest White II" also debuted in the beginning May on public television stations. Centered on friendship and connection around the world, the show follows the adventurous Ernest White II as he visits his friends, both old and new, in 10 destinations: São Paulo, Tbilisi, Toronto, Northern Namibia, Stockholm, Mumbai, Addis Ababa, Tajikistan and Cape Town. In each locale, Ernest's friends bring him and the audience into their communities, and show him what they love about the place. They in turn, show the audience that the whole world is our tribe.
Journeys Beyond: This docu-series from travel writer and Insider Travel Report contributor Olivia Balsinger and international broadcaster Benjamin Bryant, seeks to go beyond narratives and travel guides to find the modern and essential truths about the people and places that share our world. In the pilot episode, set for release on Amazon Prime Video in May, Balsinger and Bryant journey to Bosnia and Herzegovina, 25 years after the destructive civil war. Seen through the eyes of the diverse citizens of Bosnia's multi-cultural capital, the show takes viewers beyond memories of the country's war-torn past to discover the country's future.