Shared from World of Cruising By Isabella Sullivan
Personal space is everything when it comes to cruising in a post-Covid world – and small cruise ships offer more of it than their bigger rivals.
But not only do they carry proportionally fewer guests, making social distancing so much easier; they also have the ability to cruise into smaller, more remote, and more exclusive ports.
Independent cruise lines are also having a moment, with their freedom to make swift decisions, quickly implement health-and-safety procedures and get their nimble fleets back up and running at the shortest possible notice.
There are many good reasons to choose a small ship for your next cruise – but before you make that booking, read our expert guide to the very best compact, but surprisingly spacious, ships on the world's oceans and rivers…
The Majestic Line
12 passengers, 4 crew, 3 decks
Many would say the Highlands of Scotland offer the most beautiful landscapes in the British Isles. And if you're looking for a small-ship cruise in this corner of the world, it doesn't get more bijou than The Majestic Line, the independent operator whose four delightful ships accommodate no more than 12 guests each.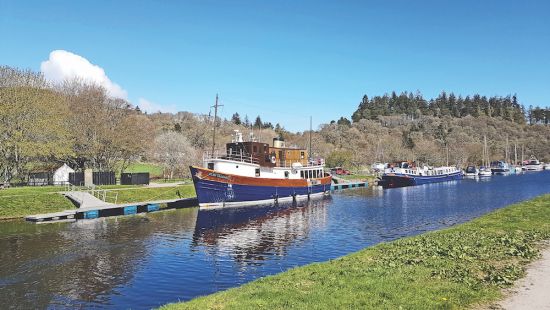 The fleet sails around Scotland's rugged west coast, offering itineraries that range from three to 10 nights, taking in the River Clyde, the isles of Arran, Islay, Jura, Mull, Skye and the Outer Hebrides, and even venturing as far northeast as the Orkneys.
Itineraries are port-intensive, with the ships dropping anchor each day and taking guests on excursions including wildlife-watching, exploring castle ruins and visiting whisky distilleries (such as the famous Talisker on Skye). Back on board you can look forward to the warmest of Highland welcomes, with a cosy bar and a kitchen serving locally sourced and freshly caught produce.
What makes these ships so special is the range of experiences they offer that simply wouldn't be possible on a larger vessel.
Keen on fishing? Rods and tackle are kept on board, and guests are welcome to use them while the ship is at anchor. Better still, everything you catch can be prepared and served to you at dinner.
Get on board
6-night 'Captain's Choice' cruise aboard Glen Massan, round trip from Oban via Lismore, Mull and Iona, departing 16 October 2021, from £2,030, themajesticline.co.uk
SeaDream I & II, SeaDream Yacht Club
112 passengers, 95 crew, 6 decks
SeaDream Yacht Club operates a fleet of just two identical vessels, each offering a level of luxury, style and service akin to The Ritz. There are 95 crew to look after only 112 guests, remembering your preferences, organising beach barbecues and running unique shore adventures.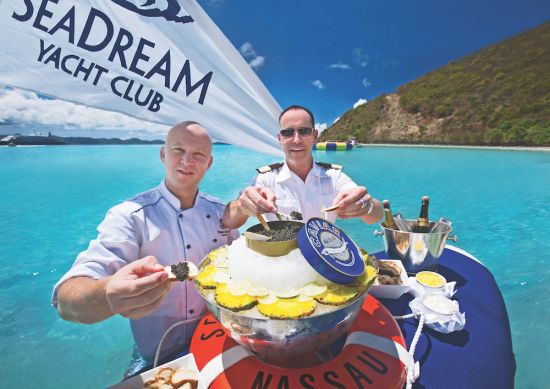 The vessels give you the feeling of renting your own private superyacht, sailing itineraries to some of the most exclusive ports and hidden harbours across the world.
At just 344ft, they can slide into the likes of Greece's Corinth Canal, the Caribbean island of St Barts and the shallow ports of the Côte d'Azur. Many overnight stays are also on the agenda, with the ships taking up so little space in desirable ports.
Those used to big cruise liners might struggle with the fact that there's little entertainment, but the ship's Champagne & Caviar Splash party, world-class cuisine and open bar more than make up for that.
Get on board
7-night 'Bridgetown to Bridgetown' cruise aboard SeaDream II, via Martinique, St Vincent & the Grenadines and Grenada, departing 13 February 2021, from £2,615, seadream.co.uk
Coral Adventurer, Coral Expeditions
120 passengers, 46 crew, 5 decks
Aussie-based Coral Expeditions has long been ahead of the cruising curve, launching its small-ship operation 35 years ago. Appealing to discerning cruisers who want to explore hidden islands and enjoy a more destination-focused experience, Coral's three ships sail the less touristed coastlines of Australia as well as the islands of the South Pacific and Indian Ocean.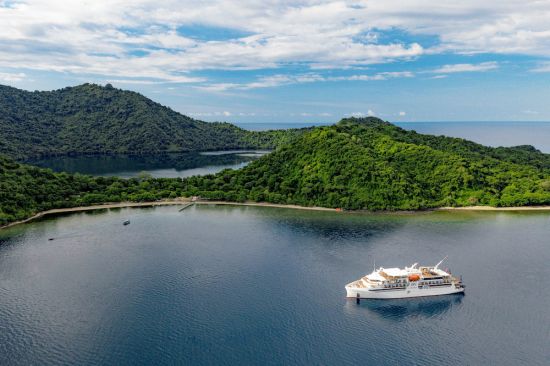 Their cruises include many stops that wouldn't be possible on larger ships, such as exploring the islands of Komodo National Park in Indonesia and visiting indigenous communities on Western Australia's wild Kimberley coast.
Flagship Coral Adventurer carries just 120 guests alongside a team of expedition leaders, guest experts, marine biologists and scuba instructors. In place of organised entertainment, there is a varied programme of lectures, briefings and themed documentaries.
You can enjoy drinks on the sundeck, and authentic Australian fare in the ship's one restaurant, but don't expect casinos, spas or even a swimming pool. Instead, guests are encouraged to spend their days on complimentary shore expeditions, or learning to dive.
Get on board
10-night 'The Kimberley' cruise aboard Coral Adventurer, from Darwin to Broome via Vansittart Bay, Montgomery Reef and the Lacepede Islands, departing 18 March 2022, from £5,181, coralexpeditions.com
Variety Voyager, Variety Cruises
71 passengers, 32 crew, 5 decks
Variety Cruises is one of the few oceangoing cruise lines operating in summer 2020. Why? Because none of its eight pint-sized vessels carries more than 71 guests, and most take considerably fewer.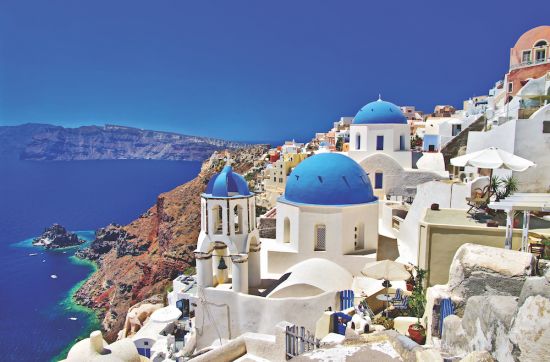 The line also visits some of the most exclusive destinations on the planet, including French Polynesia, the Seychelles, Costa Rica and the lesser known Greek islands such as Antiparos, Paros, Polyaigos and Folegandros.
On board its flagship, Variety Voyager, guests are treated to a yacht-like experience, cruising into private beaches only accessible to small ships.
Despite its modest dimensions – just 223ft from bow to stern – Variety Voyager offers ample deck space, a spacious lounge area, restaurant, reception and bar and a mini spa suite, so you won't feel deprived of any creature comforts if you're used to bigger ships.
However, what makes Variety Voyager even more special is that her itineraries include so many overnight stays – a rare pleasure in the busier ports of the Greek Islands.
Get on board
7-night 'Best of Greece & Turkey' cruise aboard Variety Voyager, round trip from Athens via Santorini, Rhodes, Simi, Bodrum, Delos and Mykonos, departing 4 June 2021, from £2,873, varietycruises.com
Hebridean Princess, Hebridean Island Cruises
50 passengers, 38 crew, 5 decks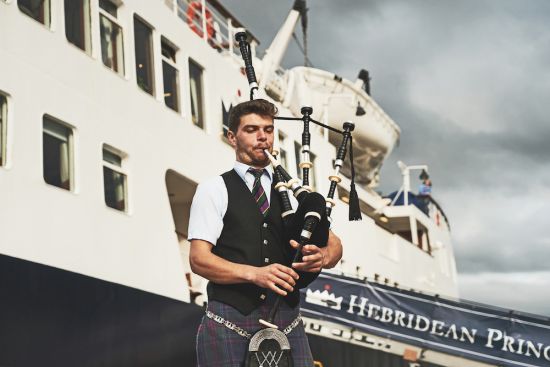 Cruising doesn't get more exclusive than this ultra-luxury line, known for sailing the Scottish isles in luxuriously appointed small ships.
Stepping aboard its flagship, Hebridean Princess, is like entering a floating country house, with roaring log fires, a top-notch whisky selection, a cosy library and panoramic views from the lounge.
Guest suites are elegant and spacious, with bathtubs, butler service and traditional decor (lots of tartan). In fact, this ship is literally fit for a queen, having hosted Her Majesty twice, including a cruise to celebrate her 80th birthday.
Sailings range from four to 10 nights and aren't exactly cheap, but this is an extraordinary cruise experience that you just couldn't have on a larger ship. Picnics ashore, private castle tours, personalised hikes and the chance to fish off the side of the ship are all highlights. Everything is also included on board, from the whisky and locally caught lobster to use of the ship's bicycles and fishing tackle.
While Hebridean's main focus is on the Western Isles of Scotland, Orkney and the Shetland Islands, the line also offers voyages around the Isles of Scilly, the Norwegian fjords and Ireland, and operates a luxurious river ship, Royal Crown, on the European waterways.
Get on board
10-night 'Bergen and the Spectacular Western Fjords' cruise aboard Hebridean Princess, round trip from Bergen via Sognefjord, Nordefjord and Olden, departing 31 July 2021, from £10,950, hebridean.co.uk
Pacific Princess, Princess Cruises
670 passengers, 375 crew, 11 decks
Princess Cruises is one of the giants of the cruising world, known for megaships that can accommodate up to 3,660 passengers. But you may not be aware that Princess also operates a much smaller vessel. Carrying just 670 passengers, Pacific Princess is perfect for cruisers who love the comfort and facilities of a larger cruise ship but are looking for a little more breathing space.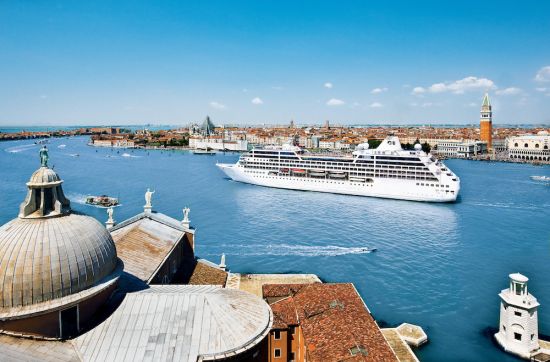 On board you'll find a swimming pool, spa, fitness centre, theatre and no fewer than seven drinking and dining venues – including a buffet, main dining room and two speciality restaurants. A recent refurbishment has given the ship a sleek and modern new look, with stylish neutral decor, flat-screen TVs and mini-bars in her staterooms.
But despite all those facilities, the ship's small size means she can dock in the heart of cities such as Kotor in Montenegro, as well as visiting smaller ports in destinations like the Solomon Islands and the Italian Riviera. There are plenty of itineraries available in 2021, including grand voyages in Australasia, the Pacific, Asia, the Med and the USA.
Get on board
53-night 'Mediterranean & Grand Asia Adventure' aboard Pacific Princess, from Tokyo to Venice via Hong Kong, Singapore, Dubai, Egypt, the Suez Canal, Rome and Kotor, departing 18 May 2021, from £6,289, princess.com
Small river cruise ships
Emerald Harmony, Emerald Waterways
84 passengers, 40 crew, 4 decks
Small by nature, river ships can sail right into city centres and cruise along narrow waterways. However, some are purpose-built with a specific destination in mind, allowing them to offer unique access.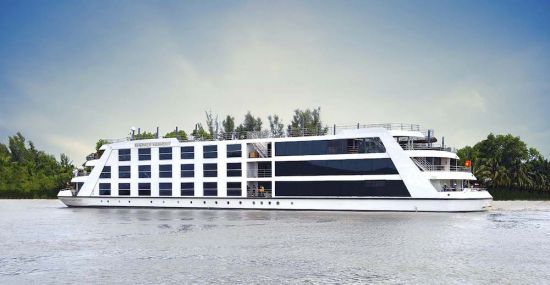 One such is Emerald Waterways' Emerald Harmony, which operates in southeast Asia. Her design means she can moor right in the heart of Vietnam's vibrant Ho Chi Minh City, a feat impossible for ocean vessels and even some rival river ships. From here, she offers a truly memorable cruise up the mighty Mekong River through Cambodia to Siem Reap.
On board, the ship is elegant and intimate, with just 42 cabins plus a spacious lounge, fine-dining restaurant, wellness area, sundeck and pool. And with 40 crew to look after them, her 84 guests can expect five-star service.
Get on board
14-night 'Majestic Mekong' river cruise aboard Emerald Harmony, from Ho Chi Minh City to Siem Reap via My Tho, Sa Dec, Hong Ngu, Long Khanh and Phnom Penh, departing 8 September 2021, from £3,435, emeraldwaterways.co.uk
Viking Osiris, Viking Cruises
82 passengers, 43 crew, 5 decks
Until lockdown called a temporary halt, we were seeing a huge resurgence in Nile cruising as Egypt regained its place among the world's tourist hotspots. Leading the way – then and now – is Viking, with two luxurious river ships, Viking Osiris and Viking Ra.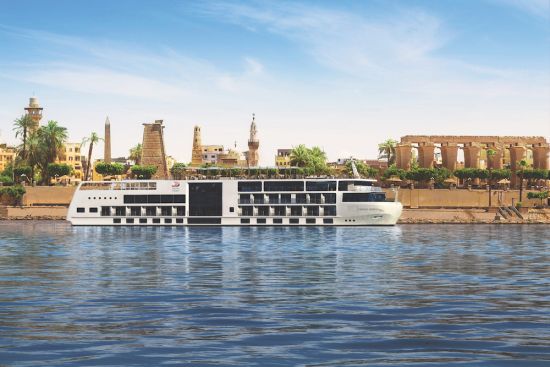 Launched this year, Viking Osiris is purpose-built for the Nile, sailing the 500 miles between Cairo and Aswan past many wonders of the ancient world, including the Sphinx, the great pyramids of Giza and the temples of Luxor.
The ship accommodates 82 passengers in typical Viking style, with Scandi-chic interiors and familiar features, including the ever-popular indoor/outdoor Aquavit Terrace. Exploring ancient sites, local markets and temples are just some of the shore excursions on offer.
Get on board
11-night 'Pharaohs & Pyramids' cruise aboard Viking Osiris, round trip from Cairo via Luxor, Qena, Esna and Aswan, departing 29 December 2021, from £5,225, vikingrivercruises.co.uk
Road to Mandalay, Belmond
86 passengers, 81 crew, 4 decks
The brand behind some of the most exclusive and expensive hotels in the world – not to mention the Venice Simplon Orient-Express – Belmond knows a thing or two about luxury. Its land-based offerings are world-famous, but did you know it also operates a fleet of bijou river ships in Europe and the far east, offering the same level of six-star service?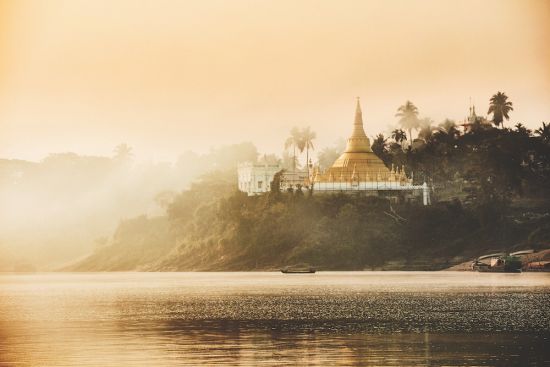 Road to Mandalay is Belmond's flagship river vessel, sailing an epic route along the Ayeyarwady River in Myanmar, past golden temples and rural fishing villages. On board, a crew-to-guest ratio of virtually one-to- one ensures there is always someone on hand to serve cocktails or guide you through incredible excursions, including sunrise hot-air ballooning, traditional almsgiving ceremonies and a trip to the gold-tinged temple complex of Bagan.
The ship may be small but it still manages to offer an outdoor pool (essential for cooling off in the intense tropical heat), as well as two restaurants and a spa. Five cabin grades are available, from bright, spacious singles up to the butler-serviced Governor's Suite, which is the equal of anything in a Belmond hotel on land.
Get on board